I am joining the delightful host
April
for this weeks Five on Friday.
Those of you that follow this blog will know we like vacations. We have been up and down the eastern seaboard, from
Key West
all the way to
Niagara Falls
and plenty in between. We have been to
Florida
3 times in three and a half years. We have explored the
Carolinas coast
. We have been to the
mountains
. Like I say, we like vacations.
On out last trip to Florida, we became very aware of the cruise ships and the big industry and choice there is on this coast. We started to get interested. Over Christmas break, we watched a Making off program on the refurbishment of one of the Disney Cruise ships. This certainly got our attention. I started looking in to the cost of a cruise over 7 nights for Isaac's Spring Break.
OUCH
I said to Paul "We can go west for that cost". Going to the West coast has always seemed prohibitively expensive for the 5 of us. After seeing the cost of this 7 night cruise around the Caribbean, I started looking into flights, car hire and where we would actually go IF we went west. Once Paul sat down and started looking at it with me, I knew we would be doing this!
WE ARE GOING WEST!!!!!
Here are 5 highlights of our trip.
1. Las Vegas
We fly from Charlotte on the wednesday before spring break. This means our flights were slightly cheaper. We get into Las Vegas about lunch time. We have 2 nights in a Marriot Hotel, just off the Strip. We are so excited to see Vegas!!!! Time will be limited, so we need to try and fit in as many kid friendly activities as possible. I have a few ideas, but am open to suggestions.
2. The Hoover Dam and Route 66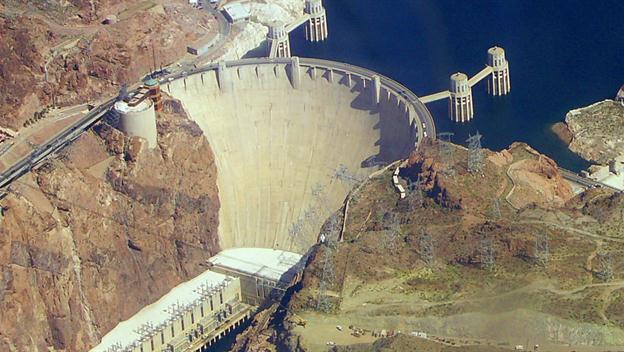 We will leave Vegas and travel across the desert in our nice hire car. We are planning on stopping at the Hoover dam. Then traveling on towards Route 66. It will be a long drive, but I am looking forward to seeing the completely different landscape before we reach.......
3. The Grand Canyon.
We had to. We just had to. We have a night booked at a very nice local hotel near the South Rim of the Canyon. We hope to see the sun set over the canyon, spend the night have a leisurely breakfast, then spend till after lunch the next day exploring as much as we can. We will then drive down to Phoenix, where we will drop the car off, and check in to a hotel (we have paid for this one with loyalty point. Just cos we can....). The next morning we fly to......
4. San Francisco, California.
Yeah baby!!! We have a house booked in a place near Santa Cruz, on Monterrey Bay. In fact, it is on the beach. It is small, but very out of the way, and has a balcony where we can watch the sunset. Hopefully the weather will be good, as the property has a small pool in the back, which I know the boys will love.
5. California Excursions.
So far, we are planning a day in San Francisco, and have booked our tour of Alcatraz. We will probably spend the rest of the day exploring other things (Again, suggestions are welcome for the kids activities). We have also booked a whale watching trip out of Monterrey. The
company
that runs this played a part in the BBC's Big Blue series last year. They have a great Facebook page, where they post photos and videos of what they have seen. They also keep very good records on their website.
As you can tell, we are ridiculously excited about this trip. Talk about going out with a bang!!!! It will probably not be our last vacation in the states (not if I have anything to do with it...), but is certainly a trip of a lifetime. I just hope everything goes soothly, and we are all able to enjoy ourselves.
We fly back from San Francisco on Saturday lunchtime, getting in on the Saturday evening to Charlotte. That gives us all a chance to recover on the sunday before school starts back on the
monday!
So thats it. Our final holiday of a lifetime here in the States. When we return we will be on countdown to home.....